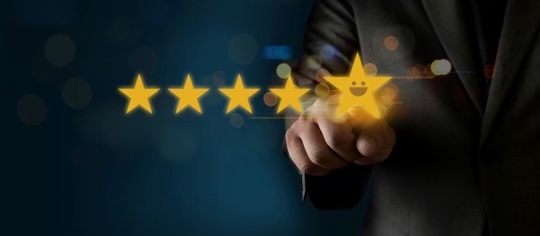 Online review management entails building a digital reputation that is representative of the great services or products that you offer. By doing so, everyone searching for your business will know of all the great customer experiences that you offered via the feedback provided by your clients online. This reassures new clients looking for your services/products and paints your company in the best possible light.
What is a Review Management Software?
A review management software is a tool that helps you optimise and manage your online reputation.
You can use a review management system to send automatic requests for reviews from your clients, monitor for new reviews, respond to reviews, and market or share the best reviews on your website and other social media platforms.
Review Generation
Review Monitoring
Responding to Reviews
Marketing/Sharing Reviews
To effectively manage reviews, the following processes need to be followed:
use online review management software to send automatic review requests from customers and distributing these across relevant review sites;
if you are collecting reviews directly on your website, add a review schema markup;

be proactive about asking customers to leave online reviews for your business – 7 out 10 people will leave a review for a local business when asked to do so;

respond to all reviews – both positive and negative.
promote your positive reviews on social media, websites, banners, posters to draw attention to positive experiences with your business.
How to Generate Reviews?
The simplest way to have constant stream of reviews is to simply ask. The easiest way to do this is by using a software to send automatic requests to your clients shortly after a purchase or after a service was completed. Your request should thank the customer for their business and request that they leave a review to share their experience. 
Remember, velocity and recency are just as important as quantity and ratings both to the customer and to the search engine algorithms.
How to Monitor Online Reviews
If you don't use a reputation management software, all review sites will need to be monitored regularly. This means you have to either log in constantly to all of the business profiles online and even set individual alerts on all of these platforms.
To monitor performance and keep on top of all your new reviews, it's much easier, quicker, and more effective to use an online reputation tool like Peak Reviews.
If you want to ensure a high frequency of reviews, there are many ways in which you can be creative about requesting these:
 Adding a link to the bottom of your e-mail signature.
Requesting reviews via social media channels.
Hand out QR code cards.
How to Respond to Online Reviews
Interestingly, consumers are very interested in a business' responses to online reviews. Statistically, 9 out of 10 consumers are likely to use a business that responds to all of its reviews. This simple act can have a huge impact on your bottom line.
Unanswered negative reviews can be very detrimental to your online reputation. You will want to reply promptly in order to address any concerns and restore confidence in your business.


How to Market or Share Online Reviews
If you showcase your best reviews on social media or the website, this will serve as a method of social-proofing and will enhance the customer's perception of your business.
A tool like
Peak Reviews
 can be used to automate the process of sharing your best reviews.
How Do You Manage Online Reviews?
You need to build an effective strategy that will encompass all of the 4 core elements mentioned previously. Having a process in place will enable you to maximise the number of 4 and 5 star reviews for your business, monitor reviews and identify problems before they escalated but also make good use of great feedback and promote it to gain more business.
Book A Demo Now!
See in action how to get more clients by generating more reviews and improving local SEO.