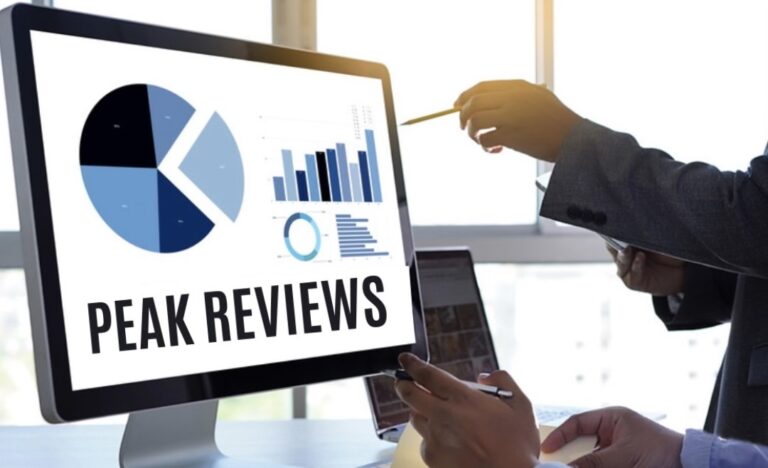 In a time where the internet has taken over most of our day to day activities, Google reviews are the one key thing that can drive people towards or away from your business. Thus, making a priority from boosting your clients satisfaction and embedding this goal into your business strategy can only increase your sales and profitability, as well as enhance your local search presence.
Online reviews are the modern equivalent of a word of mouth recommendation which makes them a very valuable asset that a business can leverage by being proactive. Reviews, to a certain extent, will appear whether or not you make them a priority. However, as we live in a world where reviews are the norm, when customers heavily rely on them when making a purchase decision and creating an overall impression about a business, you should prioritise having a positive online reputation.
Peak Reviews is an ideal solution for taking ownership of your online reputation today. This is a user-friendly software that helps you generate, monitor, respond and market your online reviews in an automated way.
Book A Demo Now!
See in action how to get more clients by generating more reviews and improving local SEO.
What are the benefits of online reviews?
The most important benefit of online reviews, especially for a local business is that they give you social proof and a solid reference point for your local community seeking trustworthy businesses.
In other words, having a healthy online presence translates to more visibility and increased sales figures.
Why do reviews make a difference for small to medium businesses?
One major challenge for small businesses when going against well-known big brands is an imbalance in their financial resources. However, an expensive online advertising campaign can be easily overcome by having a positive online presence. Thus, reviews are nowadays like a currency: a perfect means of cultivating trust and beating competition in terms of securing sales, subscriptions, reservations, etc.
According to 2022 research, there is a very strong correlation between online reviews and growing consumer trust. Over half consumers trust online reviews as if they would be personal recommendations from friends and family.
Positive reviews lead to new business
From a statistical point of view, 97% of consumers will only use a local business that has more than 2 stars, while 40% consider a business should have a minimum of 4 stars to win their trust.
However, positive reviews don't only refer to an above the average star rating. Customers are also interested in the volume of reviews, detail offered in reviews, length and recency.
Prioritising the acquisition of online reviews means you're on your way to meet your customers expectations. Therefore, 69% of today's customers consider a large enough number of reviews makes them feel there is enough information to put their trust in your business and buy your product/ employ your services. At the same time, 73% of customers value fresh reviews highly before placing an order.
However, if you're using Google Ads as a means of advertisement, you'll need at least 100 reviews to activate your seller ratings ad extension. Also, if you're not adding reviews on a regular basis, you are exposed to the risk of your customer choosing your nearest competitor, seeing your local SEO ranking slipping.
Responding to reviews gives customers an insight into your business
For most of your clients, how and if you respond to reviews is crucial in the making or breaking tentative impression of you building your brand through their feedback.
A majority of 89% of customers are highly likely to use a business that responds to all reviews, good or bad. Thus, you, as a business owner, are given a huge opportunity through reviews management: interacting with your customers, thanking them, learning from their feedback and expressing your company's culture through this interaction. In addition, knowing how to handle negative feedback can also be turned into a positive aspect as you're showing one more time to your customers that you deeply care about their opinions, striving to offer the best levels of service possible.
Reviews benefit your local SEO too
We can agree on saying that customers use reviews, good or bad, as means to validate whether or not to do business with you. A similar behaviour can be depicted from search engines as well!
The main purpose of a search engine is to help its user find the RIGHT product, service or information in the timeliest way possible. For that, reviews represent the fuel that helps in making the distinction between the good or less good choice for the user. In other words, a 4-5 stars reviews average tells the search engine it can confidently show that business in a premium, high-visibility location.
Long-term success nowadays goes hand in hand with using Google reviews. According to the Local Search Ranking Factors Survey, reviews represent 17% of the search engine decision-making process when it comes to Local Pack rankings. When factoring reviews into Google's algorithms, metrics such as number of reviews, velocity and diversity of reviews are key aspects considered. Moreover, having reviews on multiple reviews platforms, lots of positive sentiment within them and having product or service keywords within the text of reviews is considered one of the most effective and distinctive advantages a local business can use to boost their Google ranking